Account Management :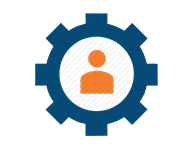 Admin can add the account master list, with Account name, Balance and group name, it will handle all the accounts related activities and also helps to view the account master list. It can manage Bank / Cash transaction, Expense and General voucher for the Institutional activities.
Fees Management :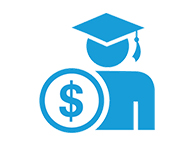 The most important feature of the finance management is fees collection. Admin can handle and manage all the fee related institutional activities, he/she can add the type of fee payment, with different mode of payment like cash, Cheque or visa cards, Fee Setting list will give all the details of the students who already paid there fees or of those students who haven't paid which will make late fees payment penalty, it will also show in which stream students are studying. It will provide high accuracy in professional accounting in terms of School fees, Issuing fee receipts and fee register update.
Admin can also assign the fees head for different sections, when the student will give the fees to the school admin, it will add all the details like :
Admission number or mobile number, with other details like stream, class, section and student name.
After receiving the fees from the students the status of fees payment will change respectively.
Financial Reports :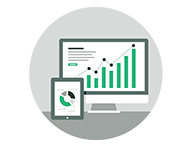 Different types of reports can be created by the user in finance management through Genius Education management like : to handle and manage Journal Book, Cash / Bank Book, GST Reports, Profit and loss, Balance sheet and trial balance reports and all the other reports which will help the institute in analysing, recording and calculating the total available funds and total profit and loss of the institutes.
Master Accounts :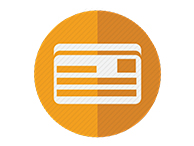 Finance management can operate and handle different types of Masters like : Account Master, Expense Master, Bank/Cash Master, Tax Master etc. It will also be used for Bank related transaction and details, having bank name, branch, opening balance etc to handle the bank transactions, tax master that will help in knowing the tax rate for different tax imposed on the Institute related activities.
This module can also help in handling the financial budget & expense of the Institute. they can add the expense master which will have the details like :
Expense master name, contact number, Email, GST details, PAN number, Opening balance, Bank & Branch Name
etc.